EXCELLENT TRANSPORT-LOGISTICS &
DISTRIBUTION OPTIONS
The name Austwide Storage & Logistics Services is held in high regard in the industry because of our excellence and commitment to clients. Owing to our sophisticated electronic warehouse management systems all operations are efficiently managed.
Austwide Wide Storage offers well-managed and safe transport and logistics services that take away the burden of moving your stocks from your manufacturing point to our warehouse and is kept with electronically adjustable storage logistics management systems that are monitored by our technical staff for full safety.
We make sure your goods are supplied at fast rates. With our transport and logistics services, you don't have to worry about the packaging, storage, safety, and insurance of your products, we will take care of them all and send them to your desired location at a low cost.
WAREHOUSE STORAGE CAPACITY
HELPING YOU STREAMLINE YOUR LOGISTICS SUPPLY CHAIN PROCESSES
Reliable and affordable Austwide Storage & Logistics take great pride in offering dedicated warehouse management services.
There is a reason we are the logistic partner of choice for hundreds of businesses in Australia.
Our team of Austwide is so much dedicated to providing you the best experience of warehousing storage solutions
NETWORK OF WAREHOUSES ACROSS AUSTRALIA
COST-EFFICIENT STORAGE SOLUTIONS
PROFESSIONAL TAILORED ADVICE
FAST DELIVERY SOLUTIONS
TAILORED WAREHOUSING SOLUTIONS
Austwide Storage & Logistics provides integrated storage warehouse solutions for residents and businesses in Perth and Western Australia. Operating a robust door-to-door and warehouse storage service that includes inventory management, value-added services, and distribution we are the preferred logistics partner for thousands.
Experienced Team: Our hardworking staff is passionate about offering the safest and most secure warehousing services throughout Perth and Western Australia.
Advanced Technology: We utilise the most advanced technology to ensure that our warehousing facilities deliver industry-leading security for your product.
Sizeable Warehouse: Our warehousing facility covers more than 20,000sqm and is fully racked for safe and secure storage space for your goods.
EXPERT LOGISTICS SOLUTIONS
Our warehouses are suitable for goods of all shapes and sizes. We can tailor packages that meet your requirements.
Our logistics service takes a huge interest in obtaining your products, distributing them to our warehouse workers for safe upkeep, and supplying them to the desired location with complete documentation & insurance.
We offer short and long-term storage, warehousing and handling services for a vast range of items.
Our warehouse renting services will provide you a rented space that is full of high-end electronic equipment like cameras, ESFR fire system, theft alarm, biometric entry doors for safe storage of your products.
Thousands of businesses have trusted us with their shipments over the years. As a result, many have become our long-term partners.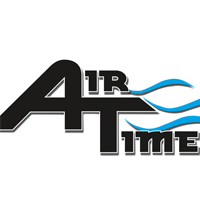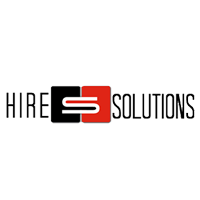 Warehousingfalls under logistics management which is a component in supply chain management. Some people think that warehousing is simply having a place to store finished goods.